After kicking off construction all the way back in 2018 and something like six months after its original scheduled completion date, we are thrilled to announce that as of this week, the Texas Facilities Commission has officially opened the Texas Mall of its Capitol Complex Project to the public — that's the crown jewel of this sprawling multi-phase state redevelopment plan, creating a pedestrian-friendly outdoor green space spanning six acres across several blocks on the north side of the Capitol grounds.
the northern half of the new capitol mall is now open! go check it out (unless you're a car) pic.twitter.com/9IlAEpkQ6f

— marshall geyer (@marshallgeyer) December 15, 2022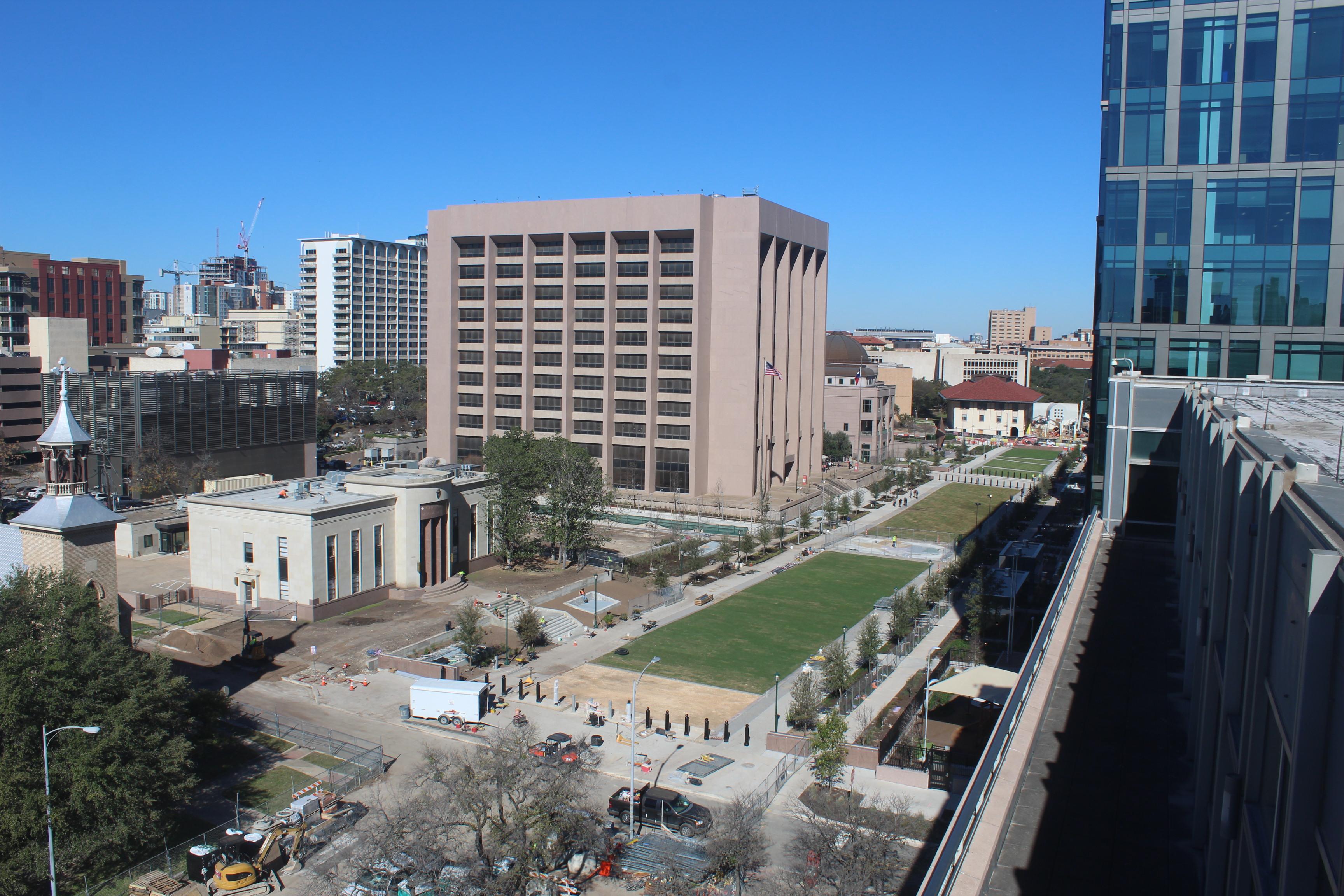 While there's clearly still a few details left to iron out, pedestrian access to the mall is now open for your investigation. According to the TFC, the stretch of 18th Street running across the site will be reopened to traffic (boo!) in January, so you'd better enjoy the fully pedestrianized mall while you can — but don't worry, we can probably cajole the state into closing the stupid street for good in the near future.
Other steps still left to complete are the reopening and repaving of the stretch of MLK Jr. Boulevard north of the site, which is currently full of construction barriers and pretty much torn to pieces by the years of work taking place here. But the broad strokes of the plan's first stage, with its two new office buildings now occupied by dozens of state tenants who must be pretty thrilled to escape the Hobby Building, are substantially complete. Heck, the state's already looking at Phase 2.
While some aspects of the project have drawn our good-natured criticism over the years — the consolidated, but still absurd amounts of underground parking, the scarce mixed-use programming, and other frustrations you'd expect from a state project primarily concerned with the comforts of state employees — the sheer existence of the Texas Mall still constitutes a sort of minor miracle for pedestrianizing Congress Avenue north of the Capitol. You hear me? The State of Texas voluntarily took cars off a street. Kinda makes you wonder if we could do the exact same thing to Congress Avenue south of the Capitol. Go check out the new mall and try telling us that wouldn't rock.